Aboriginal Tourism Grant Program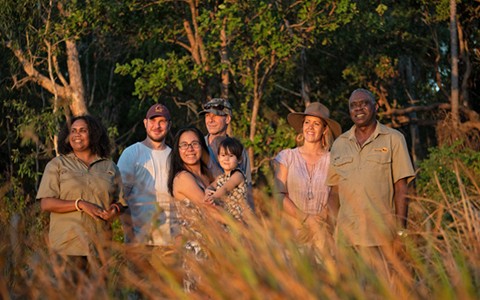 ATGP Round 3
Tourism NT is providing $200,000 of grant funding to enhance Aboriginal Tourism businesses across the Northern Territory. To be eligible for the Aboriginal Tourism Grant Program (ATGP) Round 3 the tourism businesses must be Aboriginal owned (greater than 50% Aboriginal owned) and operating in the NT.
One-off funding of up to $20,000 (excluding GST) is available per business.
To be successful, projects need to:
To be supported through this program, businesses must:
have a significant tourism focus
be legally constituted
be Australian registered
have a current Australian Tourism Data Warehouse (ATDW) listing or have applied for one at time of application
be a member of peak industry body, such as Tourism Top End, Tourism Central Australia or Hospitality NT
currently operate in the NT and employ resident Territorians. 
Note: For profit and not for profit organisations are eligible to apply.
Agencies of Government and Regional Tourism Organisations are not eligible to apply. 
This is a highly competitive grant funding program that was oversubscribed in the previous two rounds.  We encourage all applicants to ensure the guidelines are met and that your project clearly demonstrates the enhancement of Aboriginal tourism in the Northern Territory.
As a guide, examples of projects and activities may include (but are not limited to):
small infrastructure development upgrades which enhance the Aboriginal tourism offering
contributions towards planning documentation (i.e. business plan, feasibility plan, master plan) or
interpretation development projects and activities (i.e. signage, interpretation plan, guiding manuals). Any road signage must align to national standards and requirements of the Department of Infrastructure, Planning and Logistics.
View the Aboriginal Tourism Grant Program Round 3 guidelines
Indicative dates
Open for applications                             Wednesday 1 September 2021
Closing date for applications                 4.00pm Wednesday 13 October 2021 
Consideration of projects                       October 2021
Notification of successful recipients     during November 2021
Funding agreements finalised                during November 2021
Final date for project to be completed   by 1 April 2022
How to apply
All applications will be accepted via the Grants NT portal only. Handwritten submissions will not be accepted. Businesses can register online via www.grantsnt.nt.gov.au
We encourage you to contact the Aboriginal Tourism Sector team to discuss your application or seek further details and information on [email protected] or on 08 8951 8518.
Previous Successful Recipients
Page last updated on 01 September 2021