Aboriginal Tourism Grant Program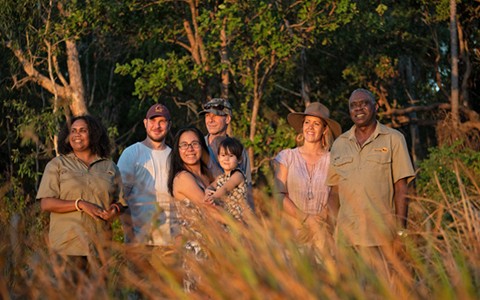 Tourism NT is providing $200,000 of grant funding to enhance Aboriginal Tourism businesses across the Northern Territory.
To be eligible for the Aboriginal Tourism Grant Program (ATGP) Round 2 tourism businesses must be Aboriginal owned (greater than 50% Aboriginal owned) and operating in the NT. To be supported through this program, businesses must:
have a significant tourism focus
be legally constituted
be Australian registered
currently operate in the NT and employ resident Territorians.
Note: For profit and not for profit organisations are eligible to apply. Agencies of Government and Regional Tourism Organisations are not eligible to apply. 
Successful applicants from ATGP Round 1 are not eligible to apply.
Application dates
Applications will be received 12 November 2020 until midnight 29 January 2021.
Available Funding 
A total pool of $200,000 (GST exclusive) has been allocated for the program. Priority will be given to projects that meet the activities or outcomes specified in the Northern Territory Aboriginal Tourism Strategy and the NT's Tourism Industry 2030 Strategy.
One-off funding of up to $20,000 (excluding GST) is available per business.
Successful projects must:
a. Deliver benefits to an individual business, multiple businesses or to a region
b. Be able to be completed by 30 September 2021.
Eligible projects and activities
As a guide, examples of projects and activities may include (but are not limited to):
Small infrastructure development upgrades which enhance the Aboriginal tourism offering
Contributions towards planning documentation (i.e. business plan, feasibility plan, master plan) or
Interpretation development projects and activities (i.e. signage, interpretation plan, guiding manuals). Any road signage must align to national standards and requirements of the Department of Infrastructure, Planning and Logistics
View The Aboriginal Tourism Grant Program Round 2 Guidelines 
Nomination Process
We encourage you to contact the Aboriginal Tourism Sector team to discuss your application or seek further details and information on 08 8951 8518. 
All applications are to be submitted via the Grants NT portal only. Handwritten submissions will not be accepted. Businesses can register online via: grantsnt.nt.gov.au 
Appropriate approval of the appropriate land council or other land management authority of land or site access must be provided as part of the application. Quotes detailing the cost of the proposed project and/or activity are to be included as part of the application.
More information
For more information regarding the Northern Territory Aboriginal Tourism Strategy or the NT Aboriginal tourism sector, please contact the team at [email protected] and 08 8951 8518.  
ATGP Round 1 Recipients
ATGP Round 1 provided $200,000 of grant funding in the 2019-20 financial year, with 48 applications were received. Following a panel review process, 13 Aboriginal owned businesses from across the Northern Territory received grants.
A total of $202,977 was awarded to recipients throughout the Territory with projects located in the MacDonnell Ranges and Alice Springs, Watarrka, Uluru, Borroloola, Litchfield, Daly River, Tiwi Islands, Darwin and Kalkarindji regions.
Successful recipients included:
Karrke Pty Ltd - Karrke Feasibility Plan and Business Case, $20,000
Akeyulerre Incorporated - Akeyulerre Cultural Tourism Strategic Plan 2020-2030, $20,000
The Walkatjara Trust - Walkatjara Art Uluru, Gallery Signage and Display Infrastructure Upgrades, $2,000
Mabunji Aboriginal Resource Aboriginal Corporation - Waralungku Art Centre and Gallery (Borroloola) new signage, $5,627
Keringke Arts Aboriginal Corporation - Keringke Arts (Santa Teresa) signage & art centre landscaping project, $18,181
Angkerle Aboriginal Corporation - Standley Chasm Cultural Centre upgrades, $18,182
Nunthewoody Enterprises Pty Ltd - Northern Territory Indigenous Tours Business Planning, $17,181
Ikuntji Artists Aboriginal Corporation - Ikuntji Artists (Haasts Bluff) Art Centre upgrades and signage, $13,850
Joseph Parry - Watjan Guided Tours, camp area infrastructure, $18,000
Munupi Arts and Crafts Association Aboriginal Corporation - Munupi Art (Tiwi Islands) building mural and facade upgrade, $11,650
Ironbark Aboriginal Corporation - Aboriginal Bush Traders, upgrades to signage, Bush Food planters and information cards, $10,305
Sammy Wilson - Uluru Family Tours, new shelter and sustainable pathways for tour, $15,000
Gurindji Aboriginal Corporation RNTBC - Construct a new BBQ facility at Kalkarindji Caravan Park, $15,000
Page last updated on 04 January 2021