New Visitor Experience Program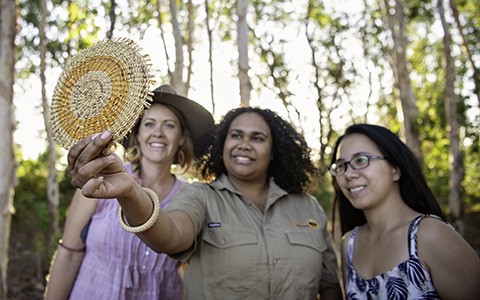 The Northern Territory Government has a new grant program for NT based tourism operators to deliver NEW tourism visitor experiences.
The Program will provide $500,000 of grant funding in the 2019-20 financial year.
To be supported through this program, businesses must:
have a significant tourism focus;
be legally constituted;
be Australian registered; and
currently operate in the NT and employ resident Territorians.
For profit and not for profit organisations are eligible to apply.
Agencies of Government, Local Government and Regional Tourism Organisations are not eligible to apply.
Application dates
Applications will be received 2 March to 31 March 2020.
Available Funding
A total pool of $500,000 (GST exclusive) has been allocated for the program. 
One-off funding of up to $50,000 (excluding GST) is available per business with a minimum matched cash required from the business. 
Successful projects must:
Be strategic in nature by delivering benefits to an individual business, multiple businesses or to a region;
Be an additional NEW tourism visitor experience;
Demonstrate how the proposal will enhance the Northern Territory tourism visitor experience and increase visitor numbers;
Be able to be completed by 31 December 2020 and
Include a minimum matching cash co-contribution.
Eligible projects and activities
As a guide, examples of projects and activities may include (but are not limited to):
Development of new tourism visitor experiences that diversify the tourism offering in the region
New or enhanced infrastructure upgrades to facilitate a new tourism visitor experience
Implementation of new technology to create a new tourism visitor experience in the NT.
Download the Guidelines
For more information, read the New Tourism Visitor Experience Guidelines.
Nomination Process
All applications will be accepted via the Grants NT portal only.  Businesses can register online via www.grantsnt.nt.gov.au
For further information please contact [email protected] or telephone 08 8999 3808.
Page last updated on 28 February 2020