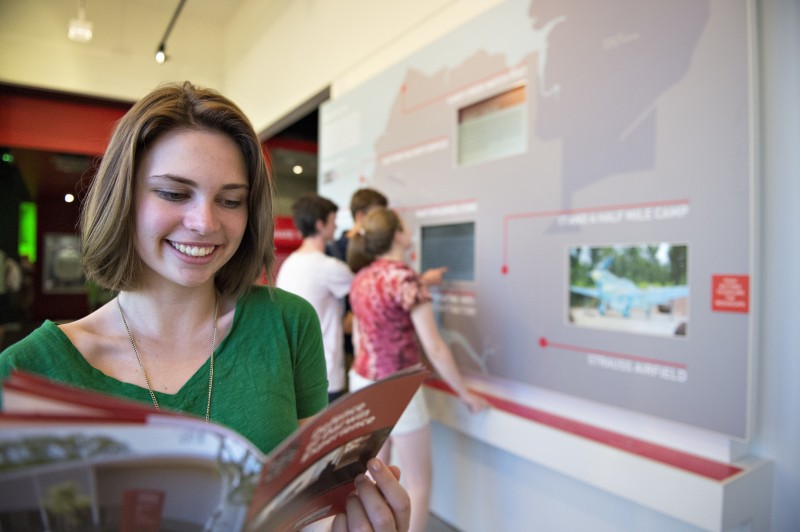 Recognising that a hands-on experience is the best learning tool, Tourism NT has worked with tourism operators, schools and universities to create 'NT Learning Adventures'. We all know the ideal classroom is one that you can have outdoors, and that's why we encourage interstate schools and educational institutions to bring their school excursion to the Northern Territory.
The Northern Territory is home to inspiring and fulfilling school excursions.
NT Learning Adventures offers tours aligned with the Australian curriculum, making it easier for teachers and educators to choose the best school excursion options for their students. Students will cover key learning areas, general capabilities and cross-curriculum priorities in an adventurous and exciting way in a truly captivating part of Australia – the Northern Territory.
In particular, this educational tourism program links with science and history, the cross curriculum priorities of sustainability, Aboriginal and Torres Strait Islander history and culture as well as Asia, and Australia's engagement with Asia.
Boosted Education Tourism Rebate
NT tourism operators that provide educational experiences are encouraged to promote the boosted rebate for the Save & Learn – NT School Excursion Program as an incentive for school's to book and travel with their students to the NT. This has been increased as part of the Territory Government's $2 million Immediate Tourism Resilience Plan to minimise the impact to our tourism industry from the Australian bushfires and the coronavirus outbreak to maintain momentum in attracting more visitors to the NT. 
Tourism NT's 'Save and Learn' educational rebate is available to interstate schools who stay in the Northern Territory for a minimum of five nights and book with our NTLA partners. For a limited time, the rebate will increase from $1,000 to $3,000, for any trips departing between September 2020  and March 2021. This incentive aims to attract more school excursions to the NT outside of peak periods and grow this valuable sector.
For more details on the Save and Learn Program, check out the full terms and conditions at www.ntlearningadventures.com
Find out more
For further information on working in the education tourism sector in the NT contact our Sector Development Officer, by email [email protected] or phone 08 8951 6415.
Page last updated on 07 September 2020