Established under the Tourism NT Act, Tourism NT is governed by a Board of Commissioners who report to the Minister for Tourism, Sport and Culture the Hon Lauren Moss MLA. The main role of the Board is to determine Tourism NT policy and ensure that the organisation performs in a proper and efficient manner.
Michael Bridge, Chair, Darwin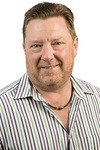 Michael was reappointed as Chair of the Board of Commissioners in September 2019. Michael was CEO of Airnorth for 19 years, having overseen the company's growth from a small charter company to Australia's second oldest continuously operating airline brand. He has years of experience on Boards including as chair; some examples include the Regional Aviation Association of Australia and The Aviation Industry Superannuation Trust. He currently serves on the Board of the Civil Aviation Safety Authority (CASA) and is Chairman of national labour-hire group, CGH.
Mick Burns, Darwin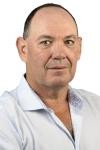 Darwin businessman and owner operator of Porosus PTY LTD
Mick Burns has been in the Territory since 1981, and has been involved in a wide range of industries, businesses and developments. He has successfully owned and operated hotels since 1985, and constructed Crocosaurus Cove in 2009 which he still operates today. He has been the President (NT) and national board member of the Australian Hotels Association (AHA) for over 10 years, and is a life member in the NT and nationally. Mick currently owns and operates the Darwin Crocodile Farm, housing approximately 70,000 saltwater crocodiles. He is also Chairman of the Tiwi Bombers football club.
Denis Pierce, Sydney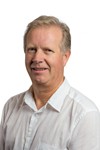 Director, Linchpin Pty Ltd
As Group Managing Director South Pacific and Managing Director Australia with ATS Pacific, an inbound travel management company, Denis led the company through sustained revenue growth and into a public listing, demonstrating his ability to grow returns from global markets. Denis is a former Board member of the Australian Tourism Export Council, Tourism New South Wales and Tourism Tropical North Queensland.
Helen Martin, Bremer Island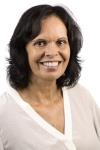 Managing Director, Banubanu Wilderness Retreat
Helen is the Business Director of Banubanu Wilderness Retreat on Bremer Island off the coast of Nhulunbuy. Ms Martin has sat on the Gove Community Advisory Committee and spent 17 years working in the Commonwealth Government. She chairs the NT Chief Minister's Indigenous Tourism Advisory Council.
Trish Angus, Darwin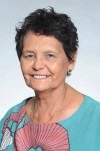 Trish is a Jawoyn woman from Katherine. She held senior executive public sector positions in the human services areas of health, housing, local government and community services for more than 20 years. Trish has experience of working in the Australian Defence Force and community controlled organisations, and extensive governance experience, including board and committee memberships across a range of sectors. She is a director of CareFlight and a member of the Top End Hospital Network Governing Council, the Charles Darwin University Vice Chancellor's Indigenous Advisory Council, and the Northern Territory Medicare Local Community Health Committee.
Robert Jennings, Alice Springs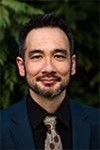 Robert is currently the CEO of Alice Springs Town Council and was previously the CEO of Katherine Town Council for four and a half years.  He has served as an executive officer in local government across three states and territories and is a member of the Northern Territory Planning Commission. Prior to this time, Robert worked in the private sector for a national sustainable development company and as a Registered Architect.  Robert is also a member of Regional Development Australia NT, is educated as an architect and economist and has an extensive international background.  He has a personal commitment to integrity, excellence, innovation and service to the Council and to the Alice Springs community and its region.
To download the Board Charter please click here.
Page last updated on 06 February 2020