Education Tourism Activation Plan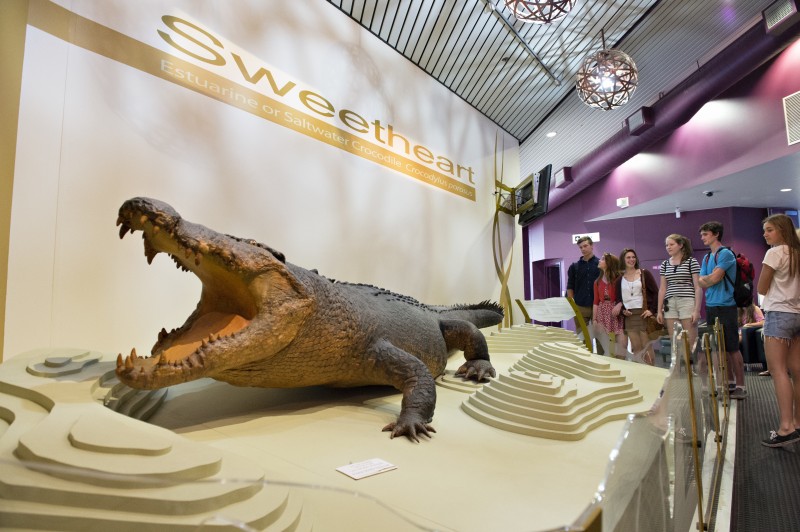 In line with the NT's Tourism Industry Strategy 2030 to grow the value of the visitor economy, Tourism NT has developed an Australian School Education Tourism Activation Plan.
Building on the Northern Territory's rich Aboriginal culture, pristine natural environment and the Top End's geographic location as the gateway to Asia, Tourism NT is assisting interested operators to align their tourism product with the Australian Curriculum's cross-curriculum priorities:
Aboriginal and Torres Strait Islander histories and culture
Asia, and Australia's engagement with Asia
Sustainability
Tourism NT's School Education Tourism Activation Plan has four key focus areas:
Prepare local operators for school education tourism and ensure experiences align with the Australian Curriculum
Foster collaboration across stakeholder groups to drive continuous improvement in the education tourism sector
Positioning the Northern Territory as Australia's leading education tourism region for Year 6-10 students
Representing the Territory's school education tourism interests at the national level.
The education sector includes various segments related to students who travel to the NT. Tourism NT is focusing on domestic school excursions initially, with plans to explore opportunities to target the international education sector in the future.
Background
In 2014 Tourism NT, together with industry and a stakeholders, developed the Australian School Education Tourism Activation Plan. You can download the Education Activation Plan Progress Report, which was conducted in 2017.
The plan addresses the needs of Australian schools visiting the NT on organised excursions and works collaboratively with tour operators and key stakeholders to position the Northern Territory as a preferred education tourism destination in Australia.  
Tourism NT will be conducting the following activities in order to meet the objectives laid out in the Australian School Education Tourism Activation Plan:
Workshops and one-on-one meetings with tour operators to align tourism experiences with the education outcomes of the Australian Curriculum
Attending education trade events to promote the opportunities for school excursions to the NT
Developing a range of tools for educators to inform them about the benefits of school excursions in the NT and how to create programs that lead to real education outcomes
Establishing and maintaining the NT Education Tour Operator Network (ETON) to foster collaboration between tour operators and key stakeholders in the education tourism sector in the NT.
A new Youth and Education Tourism Strategy is currently being developed, for release in 2020.
You can also visit the NT Learning Adventures section of our consumer website, to see the range of tourism operators and key curriculum learning areas covered throughout the NT.
For further information about Tourism NT's work in the education sector, please contact [email protected]
Page last updated on 22 December 2020