Territory Tourism Vouchers Now Allocated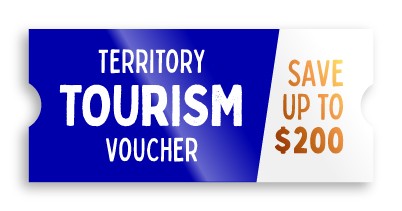 All Territory Tourism Vouchers have now been allocated, with more than 26,000 Territorians jumping on the opportunity to register!
As quickly as registrations opened, all Territory Tourism Vouchers were snapped up. More than 26,000 vouchers were made available through the $5.2 million initiative.

Tourism NT's $200 tourism voucher scheme opened at midnight last night with more than 3,000 registrations received within the first half hour. By 6am, 5,000 vouchers were allocated and by 9am this morning they were completely exhausted. 

If you have registered for a voucher, it should be emailed to you within 24 hours of registration. If you have contacted Tourism NT regarding issues with your registration, the team will be in contact with you within 24 hours.

Tourism NT will be monitoring redemption and will release more vouchers as soon as they become available.

Enter your details to be placed on the waitlist for possible further allocations. 
Page last updated on 01 July 2020