Tourism Towards 2030 Conference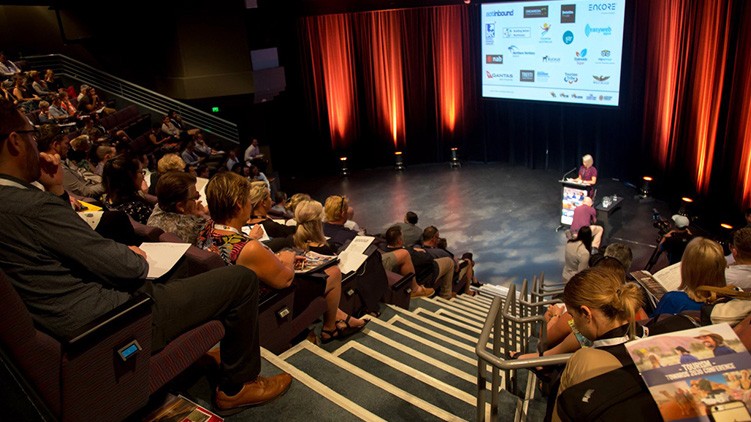 2021 Conference
The second Tourism Towards 2030 Conference will bring together divisions from Tourism NT to deliver market insights, national perceptions and to deliver encouragement and practical advice to the tourism industry.
Nigel Collin will MC the conferences, he is a change and change leadership expert. Nigel's 'Game of Inches' process works on the basis that effective change is made up of small achievable steps rather than any one-off single event.
Speakers include CEO Margy Osmond from the Tourism & Transport forum, CEO Stuart Lamont from the Caravan Industry Association of Australia, Tourism NT's Executive General Manager Tony Quarmby who will provide a marketing update for the year ahead and representatives from Tourism Australia with more speakers to be announced in the coming weeks.
Conference Dates:
Darwin: 8am - 5pm, Tuesday 16 March 2021 at the Doubletree by Hilton Esplanade
Alice Springs: 8am - 5pm, Thursday 18 March 2021 at the Doubletree by Hilton Alice Springs
Optional pre-conference masterclasses will be held from 7am - 8am in both Darwin and Alice Springs.
2020 Conference
The Tourism: Towards 2030 Conference due to be held in March 2020 was postponed. Tourism NT adapted the content by converting presentations into a 14 week webinar training series called 'Power Up', aimed to support business during the shutdown period.
2019 Conference
The inaugural Tourism Towards 2030 Conference was held in Darwin and Alice Springs in March 2019.
The conference was designed to meet the current needs of the Northern Territory tourism industry and provided industry with relevant tools and actionable outcomes to implement across their business models.
Presentations
Copies of presentations by our keynote speakers are available to download or watch below.
Industry Performance: tracking industry performance and towards 2030
Presented by Tourism NT, STR and Tourism Australia this session provided an overview of the current and short-term outlook for the tourism industry in the Northern Territory, from both a national and local perspective.
Leigh Sorensen, Tourism Australia
Tom Chappel, STR
Valerie Smith, Tourism NT
Tourism NT Marketing Update
The marketing presentation included an overview of Turbocharging Tourism marketing results, priority tourism marketing strategies, upcoming domestic and international focus areas and information on how to become involved during the 2019-2020 year.
Tony Quarmby, Tourism NT Executive General Manager Marketing
Keynote Presentation
Charles Davidson, CEO and founder of Penisula Hot Springs
Afternoon break out sessions
Download presentations from the afternoon breakout sessions below.
Tourism Enterprise Development Survey
Department of Industry, Tourism and Trade, Tourism NT and partners are asking all tourism businesses to complete the Tourism Enterprise Development Survey.
The survey will identify gaps in business development opportunities and aim to ensure suitable assistance and support is provided.
Conference partners
Many thanks to the partners of the inaugural Tourism: Towards 2030 Conference.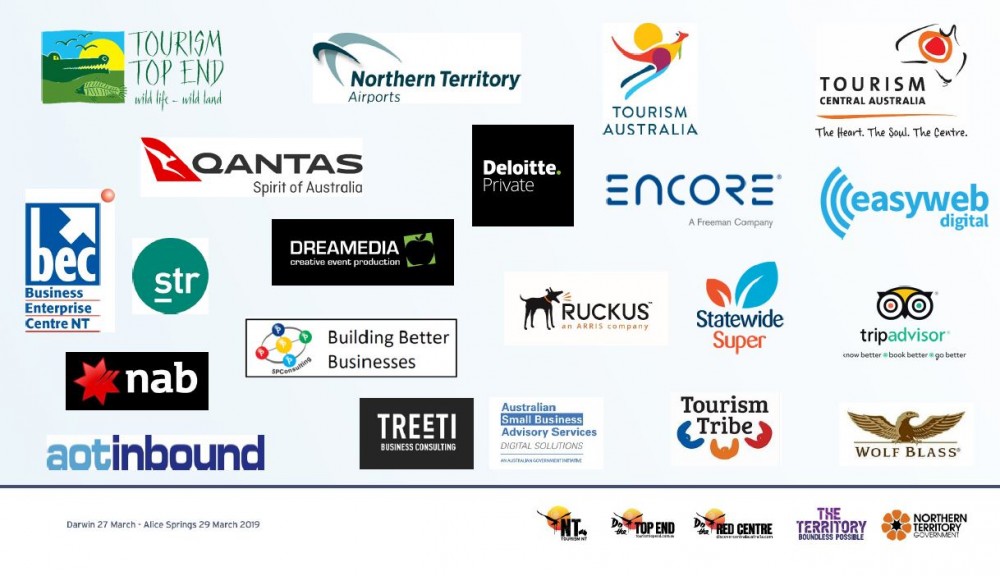 Find out more
Page last updated on 15 March 2021