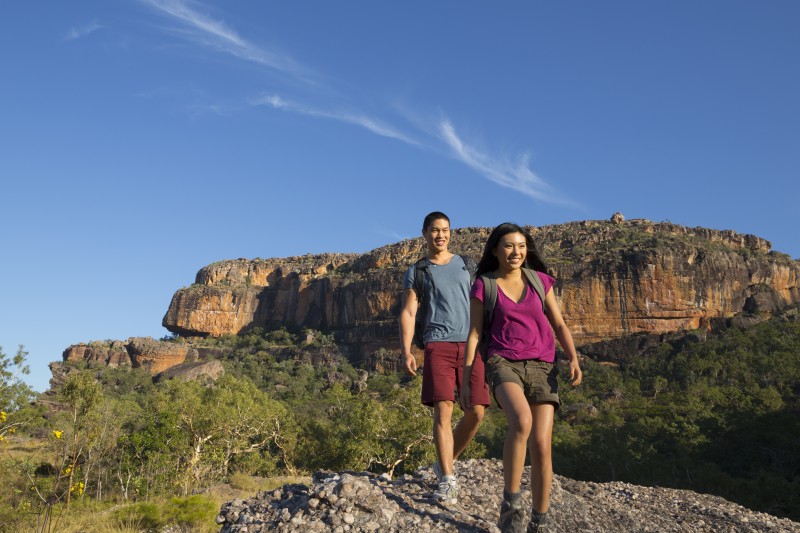 If you are looking to promote your business in overseas markets and enter the export tourism market, you must first ensure that your business has a strong presence in Australia.
It will take time to establish and position your product in the international market and to achieve a good level of international sales.
Working with Tourism Australia
Tourism Australia (TA) is the Australian Government agency responsible for attracting international visitors to Australia for both leisure and business events.
TA works with Tourism NT to build awareness of the Northern Territory in key international markets. TA campaigns and social media will often feature experiences, attractions and regions of the Territory.
TA's corporate website has resources and tools to help tourism businesses connect with international travellers and market themselves internationally.
The national agency has developed a handy checklist as part of its Tourism Export Toolkit (TExT), which helps you assess if you're ready to go international. TExT is designed to provide you with the basic tools, knowledge and key contacts needed to enter the export tourism market. This information, combined with advice and assistance from tourism associations, industry bodies and tourism operators, will put you on the path to inbound tourism know-how.
The Australian Tourism Export Council, the peak body for Australia's tourism export sector, has also created the program 'Becoming International Ready' to help businesses connect with the international tourism market and build the capability of businesses.
Top tips
Establish good foundations
Building the international profile of your business is not usually for start-ups. Before you take your business international, build your business within local and national markets first and ensure you have strong foundations. In particular, ensure your business has an online booking system in place and a good network of distribution partners.
Understand your customer
Think about the needs of international visitors—their different travel styles, language differences, cultural and dietary requirements. This is important not only for your product but also for your advertising and promotional material in foreign markets.
Distribution
It's essential to understand the intricacies of the roles of third party partners in the international travel distribution system and set up your pricing and rate structures accordingly. Find out more about trade distribution in this section.
Capitalise on existing relationships
Tourism NT promotes the Northern Territory in the key international markets of the United Kingdom, Scandinavia, Germany, the Netherlands, France, Italy, Japan, Greater China, Singapore & Malaysia, India and the United States of America.

Rather than entering unchartered international markets, you'd be well-served to prioritise countries where the Northern Territory already has a brand presence.
International media and trade famils
The more international trade professionals and media you are prepared to host on familisaration trips, the greater your international exposure. Find out more about hosting famils or get involved with Tourism NT's famils program.
Page last updated on 23 September 2020