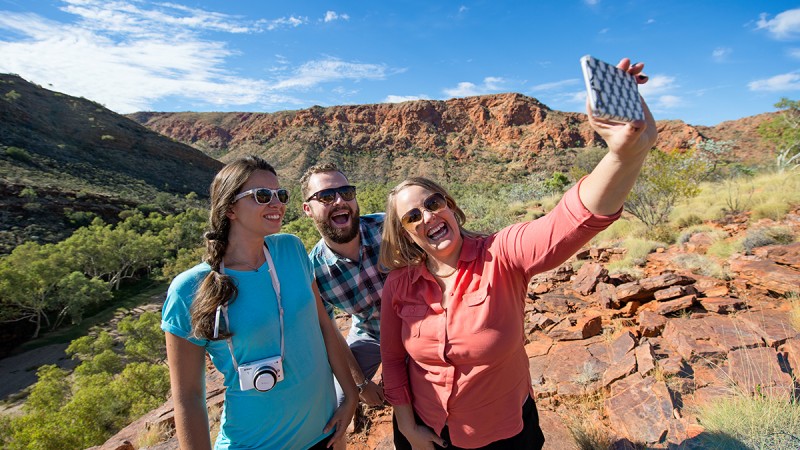 As part of the Digital Leap Program, two coaching programs are available to help NT tourism businesses leap ahead in the digital marketplace.
Digital Coaching
Personal coaching with a digital expert catering to your specific needs will be available at your place of business. The coaching will cater specifically to each operator's individual digital needs. Some of the areas the coaching can cover include:
Developing a digital marketing strategy / plan
Creating and managing your ATDW listing(s)
Online booking ability and channel management
Website development, content generation and maintenance including search engine optimisation
Review sites such as Trip Advisor, Google Reviews and Yelp.
Social media channels such as Instagram, Facebook, Snap Chat, Twitter, YouTube and similar promotional and bookable opportunities
Google Analytics or other relevant digital analytics tools
Appropriate digital content for promotions including digital video/photo editing
Customer relationship management software solutions.
For details on how to access this coaching please contact the local Tourism Organisation for your region (regardless of membership):
Tourism Top End will be responsible for delivering the program for the Top End of the NT down to the Daly Water's region. Please contact [email protected], or phone 08 8980 6020 or 0428 497 639.

Tourism Central Australia will be responsible for delivering the program from the South Australia Border up to Barkly. Please contact [email protected] or 08 8959 1626.
Tourism Tribe Coaching
Pay only $90 for a 12 month Premium membership with Tourism Tribe valued at $349 for online coaching, continual learning and support which includes:
A report on your digital footprint - an analysis of your website and social media presences
2-hours of online coaching and assistance with a digital expert suited to your needs. This could be training or set-up of technology
Access to 800 tourism operators and their shared knowledge from around Australia and overseas who are members of Tourism Tribe
Be supported by digital tourism experts and the online community, as well as a help desk and online chat
Have access to over 300 online learning resources, get answers to your questions in the Tribe forum and a weekly web meeting with an expert
Receive a weekly digest of latest information and forum questions to keep you up to date on latest technology changes and opportunities.
To apply for this program, visit tourismtribe.com/digital-leap. You can also contact Tourism Tribe at [email protected] and provide your contact details. A Tourism Tribe coach will contact you ASAP to discuss your needs and the program.
Why take the Digital Leap?
With mobile phone and Internet usage increasing around the world, watch our video to find out why it's time for your tourism business to take the Digital Leap.
Page last updated on 05 February 2020