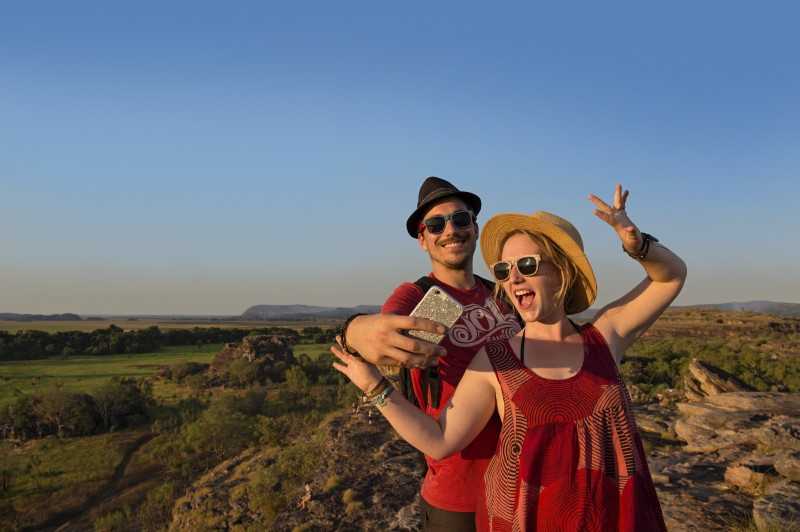 Tourism NT is inviting local tourism operators and businesses to be part of major digital leap forward for the NT tourism industry with a range of new initiatives.
With more and more customers buying everything from holidays to tours to restaurant bookings online, it's critical for Northern Territory tourism and hospitality businesses to be operating in the digital space.
This is your chance to capitalise on the latest digital marketing technologies and help build a united digital marketing approach in the Northern Territory.
Digital Coaching
Stage Two of the Digital Leap Program will involve digital coaching available for Northern Territory tourism operators through partnerships with Tourism Central Australia, Tourism Top End and Tourism Tribe.
The Digital Leap Program Stage Two is available until 31 December 2017 or until fully subscribed and offers the following training tools and solutions:
Digital Coaching solution – offered through Tourism Central Australia and Tourism Top End, local tourism operators will have access to a digital mentor to assist in a range of areas such as boosting their online presence via social media, getting content onto the main tourism platform northernterritory.com, connecting with online distributors, listing on Trip Advisor or updating business details on Google maps.
Tourism Tribe specialised training solution – this program offers up to 300 local operators a 12 month of ongoing support including a digital assessment of your business, expert coaching, online learning and access to an online community of tourism operators, industry and digital experts.
Industry Toolkit – An A to Z of tourism, the Industry Toolkit will offer both new and existing operators with checklists, factsheets, weblinks and case study videos delivering easy-to-find and simple-to-follow information on a range of tourism topics from accessible tourism and accreditation all the way to workforce development and websites. The Industry Toolkit is currently in development. Check back soon for updates.
For more details on how to access this coaching, see our Digital Coaching page.
Watch the Digital Leap Seminar
Stage One of the Digital Leap Program saw Tourism NT partner with heavyweights from Google and leading online travel website, TripAdvisor last year to deliver a free intensive workshop on digital marketing in Darwin and Alice Springs.
Download a copy of the Digital Leap Interactive Seminar presentation here, or watch a video of the presentation below.
Commercial in confidence. Any reproduction or wider circulation of this video should be approved first by Tourism NT. Tourism NT has taken due care and skill in preparing this information, however, does not warrant that it is correct, complete or suitable for the purposes for which it is intended to be used. Tourism NT disclaims all liability associated with the use of this information.
On Ground Marketing
Tourism NT has produced a report for industry on how to maximise on ground marketing opportunities for your business.
The report is based on 12 months of visitor research and flow tracking for Blix devices spread across the Northern Territory and aims to educate tourism businesses on how to use digital marketing to target visitors once they have arrived in the Territory.
Download the Blix Industry Report 2016 here.
Feedback
For all queries or to provide further feedback regarding the Digital Leap Seminars, please contact Chrissy Gorey on 8951 8518 or [email protected]
Page last updated on 17 January 2020