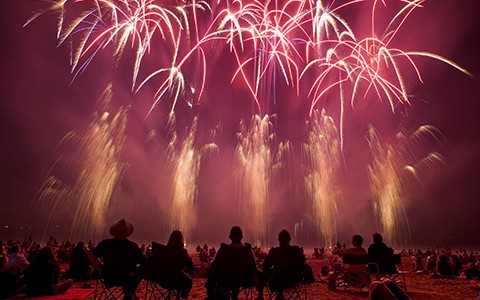 Upcoming Industry Events
The industry events calendar 2020 is a guide that includes where possible, dates, contact information, cost and available subsidies.
The publication should only be used as a guide to assist in the development of your marketing, event and financial priorities for 2020 and early 2021. The document will be updated as further information becomes available or any event changes are announced, please routinely check this guide and subscribe to our newsletter for future updates.

Please note in response to the Australian Government's COVID-19 advice regarding mass gatherings, this guide is likely to change as more events undertake risk assessments. 
Download the Industry Events Calendar 2020.
Celebrate with Festivals NT
The multitude of sporting, cultural and business events in the NT are promoted under the banner of Festivals NT to provide greater incentive to book now. We know that events can help influence people's decision making to travel, we have a calendar of events, and the Festivals NT concept helps us to further leverage this decision factor and make greater use of our calendar for the benefit of operators. Look out for:
Prominent placement of Festivals NT branded videos across our consumer website as they are produced
PR and social media messages about festivals and events to consumers.
View a list of full events happening in the NT at the NT Events Guide.
Page last updated on 07 April 2020