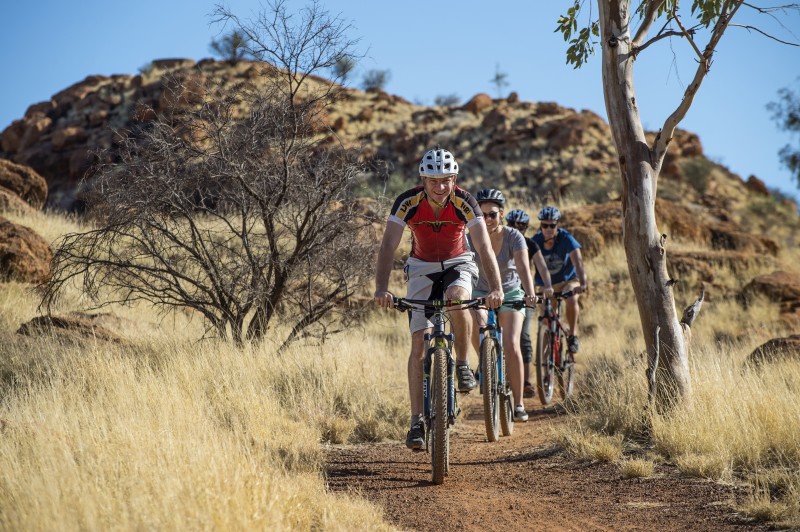 From the dramatic landscapes and red dirt of Central Australia to the tropical reserves of the Top End, the Northern Territory is the perfect backdrop for mountain bike riders.
Tourism NT has developed a new master plan to help grow this niche tourism market and attract even more holiday makers to the Territory.
The master plan identifies the commercial and social opportunities that will help establish the Northern Territory and Alice Springs as a mountain-biking destination of genuine international standing.
The master plan was developed collaboratively by government agencies, land managers, the tourism industry and community groups. Feedback was taken into consideration and implemented in the final master plan, which all stakeholders have endorsed.
Download the Master Plan here >
Progress Report Card Released
The Northern Territory Government has released a Mountain Bike Progress Report following the development of the award winning Master Plan for Mountain Biking in the NT. The report card outlines achievements against the Master Plan's strategic goals and sets out future plans.
Download the Report Card here >
More Information
For further information regarding mountain biking marketing, please contact [email protected].
Page last updated on 17 January 2020