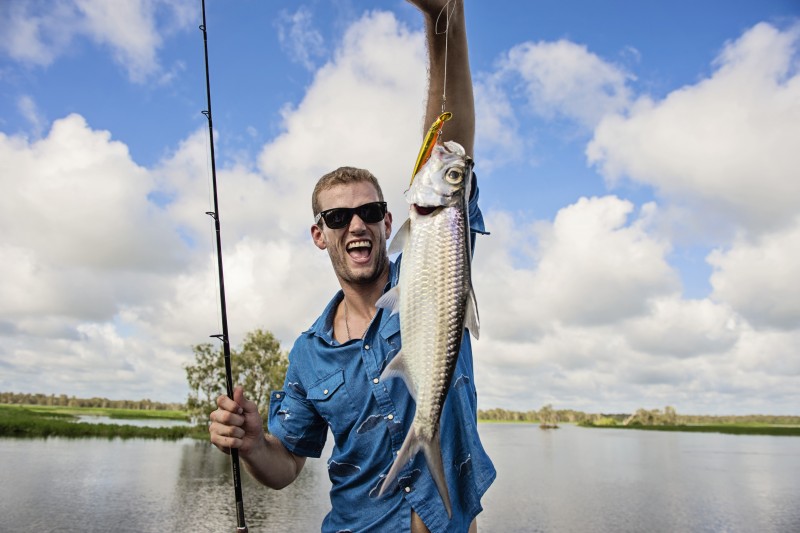 Fishing is synonymous with the Northern Territory, and has come to be regarded as a signature experience, with some 6,200 kilometres of largely undeveloped coastline riddled with estuaries, wetlands, mud flats and inland islands.
The fishing tourism industry's total economic contribution is estimated at $26 million per year, with $22 million of this generated by interstate or international visitors to the Territory.
To find out more about the value of fishing to our tourism industry, read our fishing segment profile.
To help boost fishing tourism and attract more visitors to the Top End over the lower tourism season from October to March, Tourism NT has launched a dedicated marketing campaign aimed at fishing enthusiasts.
Find out more about the Million Dollar Fish campaign.
Page last updated on 05 March 2020