Cruise Sector Activation Plan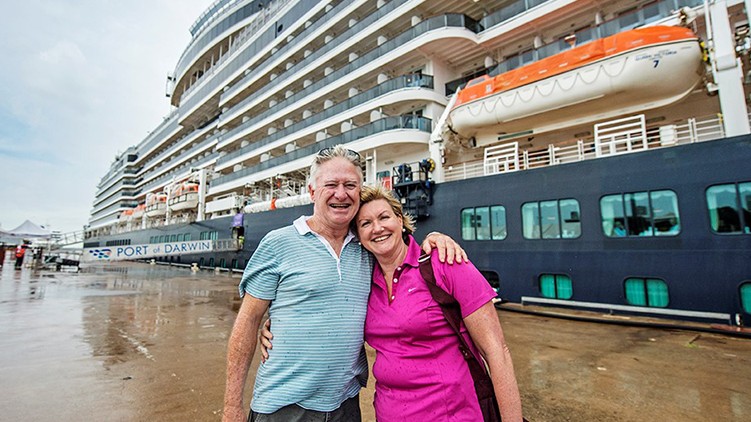 Tourism NT, in consultation with the Northern Territory tourism industry, is working to capitalise on the growth of the cruise sector through the Northern Territory Cruise Sector Activation Plan 2015-2020. An updated strategy is expected to be released in 2020.
The Northern Territory Cruise Sector Activation Plan 2015-2020 provides the NT Government and industry with a clear direction on the initiatives required to continue to promote the NT as a desirable cruise destination. The Strategy also outlines key areas of focus to grow the cruise sector and maximise the benefits for all Territorians.
Tourism NT heads the Cruise Ship Working Group, made up of various stakeholders in the cruise sector, to inform and drive the Cruise Sector Activation Plan, which replaced the Northern Territory Ten Year Cruise Vision 2004.
The Cruise Sector Activation Plan addresses three key objectives:
Cruise ship attraction - working with cruise lines to encourage port visits and home-base operations
Infrastructure and facilities - working with Darwin Port Operations and other service industries to ensure Darwin port is prepared and capable of meeting the needs of all cruise ship traffic in the region
Experience development - working with the tourism industry and local retailers to create exciting shore excursions, overland excursions and general activities to meet the needs of cruise ship passengers and crew.
Cruise background
According to the Australian Cruise Association, the industry body charged with marketing Australia and the South Pacific as a desirable cruise destination to major cruise lines, the estimated total output of the Australian cruise shipping industry in 2018-19 was $5.2 billion, with a direct expenditure of $2.5 billion.
The majority of cruise shipping activity occurs in Australian waters between October and April, during our southern hemisphere summer. Darwin benefits from this activity as cruise ships relocate to the southern hemisphere, often using Darwin as their entry and exit port into Australia.
Darwin attracts large international cruise ships, as well as offering reliable, efficient turn-around facilities for expeditionary cruise vessels during our dry season months, April through September. The expedition cruise ship market shows great potential as cruise lines look to explore the Kimberley region between Darwin and Broome, and the Northern Territory's remote coastline between Darwin and Cairns.
More information
If you have any questions about working with the cruise sector, or require further information, please contact [email protected].
Page last updated on 28 October 2020