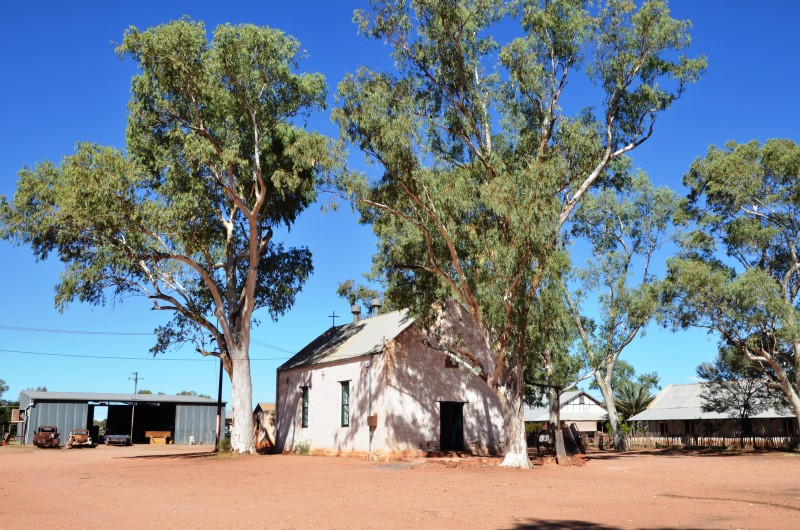 The Hermannsburg Regional Visitor Master Plan has identified the key tourism opportunities in Hermannsburg and the surrounding region. It provides a solid foundation for the direction of new and innovative Aboriginal (and non-Aboriginal) tourism businesses and provides the impetus for local community members to become appropriately trained to run sustainable businesses, leading to job creation and economic returns to the community.

Hermannsburg Historic Precinct is one of only five nationally listed heritage sites in the Northern Territory. It is the cornerstone attraction for visitors to the West MacDonnell region, and it is vital it is preserved and supported.

The Master Plan recognises that visitor numbers to the area would increase with the completion earlier this year of the Northern Territory Government's $25.5 million project to seal the remaining section of the Mereenie Inner Loop road.   

Improved access to the Inner Loop for both 2WD and 4WD vehicles means that visitors to the region are no longer impacted as a result of wet conditions and are able to travel year-round.

This means ensuring the historic attraction is restored and enhanced to allow for adaptive reuse, that accommodation for staff and visitors is provided and that the café and shops are able to cater for a range of visitor needs.

Tourism data shows an increase in both domestic overnight and international holiday travellers self-driving to and around Central Australia in 2016-17, up by 9.0% to 213 000. The number of visits to the nearby West MacDonnell Ranges has also grown, with almost 10,000 more travelling to its key sites including Ormiston Gorge and Simpsons Gap when comparing the last two financial years (160,000 in 2016-17). 

The accompanying Action Plan aims to deliver on five key items:
Develop a comprehensive accommodation plan
Restore the Hermannsburg historic precinct
Enhance governance and administration arrangements at the precinct
Assist small scale tourism ventures
Develop a local tourism and hospitality workforce.
Download the Hermannsburg Master Plan and the Hermannsburg Regional Visitor Action Plan.
Find out more about the $3M Turbocharging Tourism investment
Page last updated on 27 July 2020