East MacDonnell Master Plan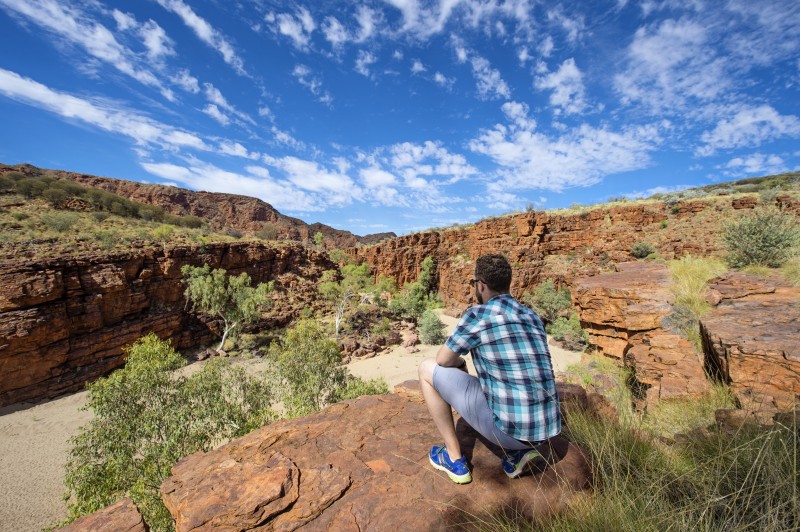 The Central Desert Regional Council, Department of Tourism, Sport and Culture and Tourism Central Australia developed the East MacDonnell – Plenty Highway Region Visitor Experiences Master Plan to shape investment in the region for the next 10 years.
The Master Plan details existing visitor experiences alongside potential new experiences in the region to guide future tourism investment and development.
The Outback Way referred to as Australia's longest shortcut, providing travellers 2700km of adventure through the heart of Australia between Winton (QLD) and Laverton (WA). The Outback Way is a key access route traversing the area.
The East MacDonnell – Plenty Highway Plan identifies priority projects for future implementation to improve visitor experiences in the region may include:
Enterprise support for Indigenous Communities – supporting business plans and delivering visitor experiences while sharing their culture
Continual sealing of the Plenty Highway section of the Outback Way to encourage more travellers
Establishment of Plenty Highway campgrounds to increase accommodation options along the highway and encourage visitors to stay longer
Expanding existing 'Dinosaur Trails' to include the Alcoota Fossil beds, located about 200 km north of Alice Springs off the Plenty Highway
Exploring eco-accommodation options in the East MacDonnell Ranges
Exploring further development of the Arltunga Historical Reserve as a currently untapped tourism opportunity.
The plan is designed to provide direction in the development of tourism in the region to help sustain culture, country and communities, and provide flow-on benefits including improvements in education, health and socio-economic well-being.
Download the East MacDonnell – Plenty Highway Visitor Experience Master Plan.
More Information
Regional Development Tourism NT
e: [email protected]
p: 08 8999 3900
Central Desert Regional Council
e: [email protected]
p: 08 8958 9562
Page last updated on 27 July 2020